Best Whole House Clean Out Services in Lake Worth, Florida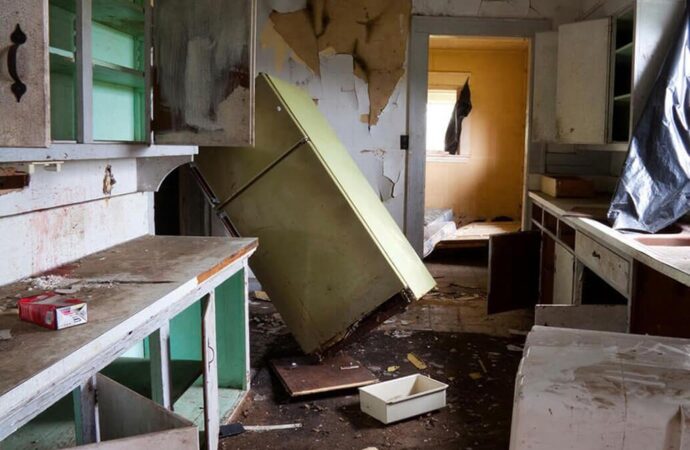 Whenever one has to Clean the whole house or move to a new house, new problems arise. Also, it is not easy for a person to manage it single-handedly. Many companies promise to provide the cleanout. But we at Lake Worth Junk Removal and Trash Haulers shall prove the same.
We shall provide you with the best clean-out services. The whole house cleanout includes numerous sections. Be it kitchen cleanout, attic cleaning, garage cleaning, furniture, or left-out clothes, we cater to all the needs. The house clean-out must be dealt with care and handled by experts.
Therefore, our company exists. Our experts shall help you experience the most effortless service of all time. For the best results, we follow a planned implementation. It shall be decided on your hand, what to keep and what to throw.
Doing this eases the process a lot. And reduces any extra effort. We bring experienced people, never put our valuables at stake.
Why are We Better
---
Professionalism has always given us an upper hand. Every person in our team is certified and trained to perform the job. Our people are polite. So, we assure you that it would be the best experience working with us. Also, we never negotiate with quality.
The team never goes on without thinking. We always lay a blueprint before beginning. You can always refer to our previous customers for more insights. Every customer speaks highly of our services.
Our industry experience helps people have trust and faith in us. We exist in the market for the last 33 years and still going. Our customers have always been happy with the quality of our services. So, it would not a great decision to choose us.
We people are totally genuine. As our company is registered, insured, and licensed. And this shall be more than enough to let you believe us. We hold expertise in this area. Therefore, you shall be in no hands better than us.
Do you love discounts? We know you do. Guess who does it the best? We do. We are used to delivering services at discounted prices. This helps us reach more customers. Also, instead of looting the customer, we try to add value.  Previous customers keep asking for our services. This displays our relation with them.
What do we Clean
---
If you made the decision to choose us, let us display some of the items we clear. In the whole of Florida, if you want any dumping or cleanout services, you know what is the best option. We at Lake Worth Junk Removal and Trash Haulers shall bet at your rescue each time.
Cleanout areas include the following: –
Furniture

Kitchen Appliances

Home Supplies and Equipment

Bathroom Appliances and Equipment

Dinnerware

Furniture

Left out Clothing
So, if it has become hard for you to find the best cleanout service providers, the wait has ended. We shall be your one-stop destination for all your needs. So, what is the delay for? Hurry!! The offer ends soon.
Here is a list of our services you can get at Lake Worth Junk Removal and Trash Haulers:
---
Lake Worth Junk Removal and Trash Haulers is the top company in Lake Worth  that offers the best residential and commercial junk removal services. Here's our additional services:
---