Best Business Junk Removal Services in Lake Worth, Florida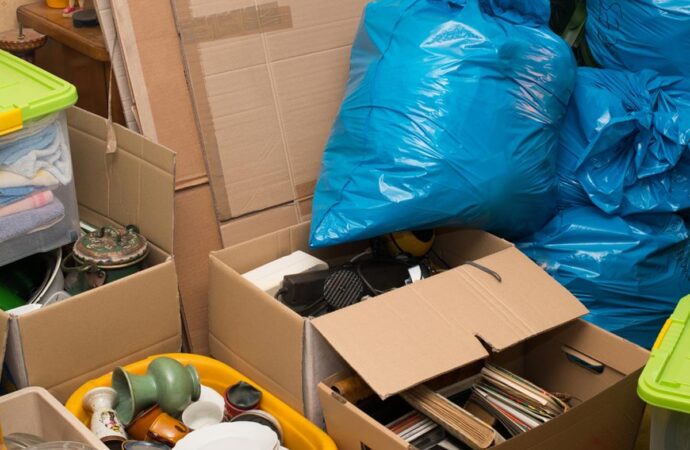 Each business must deal with junk, rubbish, and regular garbage, so it isn't weird for us to see lots of companies and shops trying to handle all the trash that accumulates or having difficulties getting rid of the junk in their places. Even if your business does not deal with manufacturing, you can still understand the concept by focusing on the amount of work required to remove junk and trash from your business and how much waste you generate each day. If you are indeed struggling with this entire issue and need to find a way to deal with your business junk removal, our company, Lake Worth Junk Removal and Trash Haulers, can help you remove it all.
You are covered if your business requires you to haul items regularly to the local landfill or recycling center. You can bet that your employees don't do this work very often. They would need to help you place the junk, and it isn't part of their functions or what they should be doing.
This means you'll need to arrange for business junk removal and then focus on finding a company that can do it since this is part of the responsibilities and services you need to take care of or assign people for it specifically.
For a variety of reasons, we are a leading company in Lake Worth and one of the most trusted junk removal businesses in the state. We offer the best service for a fair price and are tailored to your company's needs.
When you decide to hire us, you get the following:
The Top-Rated Services. Our team promises to deliver reliable and on-time services that will increase your bottom line.
Payment Plans. Business accounts have simple payment options. You can also work around the payment schedule and choose to pay in smaller installments, especially if your recurring needs are high.
Fully Insured– Our company and our members are fully covered, so you don't have to worry about any accidents or need to pay for any expenses.
What We Do for You
If you are asking this in order to know the type of junk we remove for you, we have some common types along with specific trash we can deal with for you:
You can donate or sell office furniture. It can be difficult to get rid of them, but it is possible to avoid this by having a professional lift and haul them away.
Because it is impossible to dispose of all office furniture yourself in most cases, we can help you remove it all and focus on how you can donate or recycle each piece. Our company offers a safe, efficient, and environmentally-friendly option that will help with your business' junk.
Commercial Equipment Removal
As a business owner, you know how important it is to balance all expenses. It is not uncommon to have to remove old equipment. It is also well-known that junk removal can be expensive for this very reason: having to move old items such as computers, machinery, and more.
Because of the nature of business junk, many smaller businesses find it difficult and costly to haul away. Business junk is often heavy and bulky. We take care of all the details and handle all the junk.
Hiring a professional junk trucker is a great way to get rid of unwanted items. Contact us now for a free quote, and rest assured that besides the equipment and furniture, we can handle all the general rubbish and junk for you.
Here is a list of our services you can get at Lake Worth Junk Removal and Trash Haulers:
---
Lake Worth Junk Removal and Trash Haulers is the top company in Lake Worth  that offers the best residential and commercial junk removal services. Here's our additional services:
---