Best Apartment Clean Outs in Lake Worth, Florida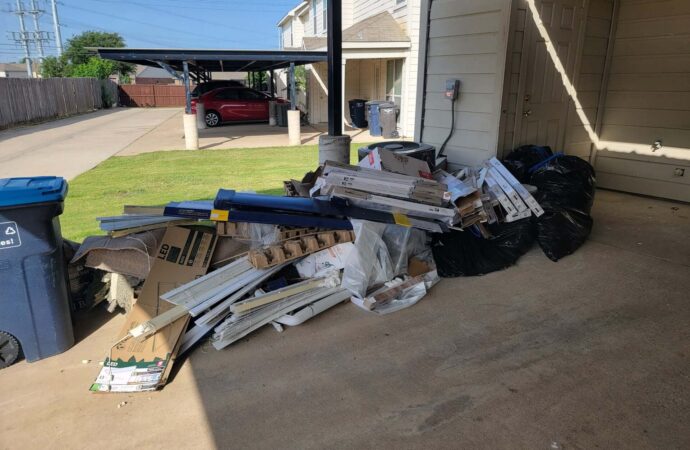 You have many tasks to complete when you need to move out of an apartment or when you are finally selling one that you have been trying to get rid of. You will need to clean out the old apartment and recover any deposit that was left if you are the tenant, or work around the cleaning as the landlord to make sure the new tenant is happy. There are many situations here since the same applies to the buyer and seller, but what is important is that if you need apartment clean out services, our team at Lake Worth Junk Removal and Trash Haulers can help you with it and ensure every item and piece of trash goes to the right transition and recycling centers.
Before you move in, make sure all your belongings have been removed from the apartment or the ones that you value the most. You can earn a portion of your deposit back if you clean up your apartment, and if you need us to handle every item, we would be happy to do so without issues.
You may also discover valuable items that you have forgotten while you are cleaning out your apartment. These items could be taken by others who use the space later or by the landlord itself.
You have a tight deadline and need to get things done quickly as well if you are moving or based on the situation you are in. We can help you. Give us a call today, and we will take care of everything and ensure the entire apartment is cleaned and ready.
What Is This Apartment Clean Out About?
Complete apartment clean outs includes the removal of all appliances, furniture, kitchenware, and personal items. This includes items stored in cabinets, drawers, closets, and other storage areas, and making sure that anything that is considered trash and junk is disposed of, recycled, or donated.
A thorough apartment clean out involves taking out all of your belongings so that they can be cleaned up for the final detail cleaning.
There are two types of apartment junk removals, despite the obvious name:
Apartment dwellers who are moving out often use "junk cleaning" to get rid of large amounts of their belongings.

Junk pickups for apartments are something different. This involves the removal of a few items, such as a couch or a small to a medium load of general junk items.
Apartment Clean Out Services in Lake Worth
Renters may find cleaning up their apartments a difficult and unpleasant task. If you want or need the return of your deposit, it's important to do it. It is also necessary if the previous tenants didn't care about the service—in case you are the landlord. We are here to help, regardless of your status or who you might be.
The entire process will be handled by Lake Worth Junk Removal and Trash Haulers. This includes not only moving furniture but also cleaning up the area. We will sort through the rest of the items and determine what can be donated, recycled, or disposed of.
Our team can help you move some items and not just get rid of them in the three mentioned previously.
Get a free quote from us and let our team handle a project or clean out that can be quite annoying and frustrating in many ways.
Here is a list of our services you can get at Lake Worth Junk Removal and Trash Haulers:
---
Lake Worth Junk Removal and Trash Haulers is the top company in Lake Worth  that offers the best residential and commercial junk removal services. Here's our additional services:
---