Best Construction Debris Cleanups in Lake Worth, Florida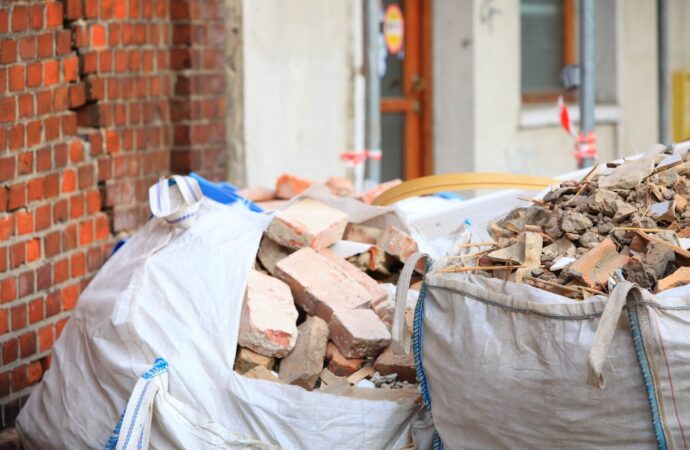 After being in business for a while, contractors usually notice that dealing with construction debris cleanups is one of the most difficult parts of offering their construction service. After all, this is labor-intensive, costly, and time-consuming and slows down the project if you need to progressively clean up or have to remove the debris and junk for another team to come. It just makes things worse when you consider the amount of time required. However, Lake Worth Junk Removal and Trash Haulers may be the best option for your cleanup needs, and we are here to help you with the entire process; it does not matter if you need us to be there for recurring cleaning or a one-time process and pickup.
You will also need to move construction debris and other trash, and you will have to pay fuel costs, higher mileage, and other disposal fees if you decide to take on this task on your own.
Construction debris is an everyday reality, especially if you're a contractor. This involves removing construction debris from the site and finding a suitable place to dispose of it. We want you to be aware that we are here to help you and ensure that everything is lifted and properly handled while also disposed of by our team.
A small residential project might allow for the cleanup and disposal to be delayed until the end. However, larger projects can take several weeks or even months and require frequent cleanup and disposal.
Another problem that makes disposal unattractive for contractors is a lack of planning.
Although it is an essential chore, it is not something that anyone would like to do. This chore is often done haphazardly and put off until it is absolutely necessary. Debris, trash, and other litter on construction sites can pose a danger to your safety.
It is possible to simplify and improve the whole process by taking proactive steps and calling our team.
How to Optimize Construction Debris Removal
An organized process can help reduce construction debris and make cleanup and disposal much easier, and this is exactly what we aim for.
These are two easy strategies to optimize and how we will help you follow the entire process:
We use debris containers.
Subcontractors and contractors often forget the importance of dumpsters and bins for holding material and waste. You can separate recyclable materials from hazardous materials by using designated containers, and we will bring them to the space so we can dispose of the debris all organized and sorted out.
We can provide weekly or recurring cleanups.
It's cost-effective to dispose of any debris at the site by having a plan and a timetable during construction. It is easier to have the same crew responsible for regular cleanups at specific times.
Get in Touch with Our Team for Clean Up
Once you have made the decision to outsource, it is now time to find the right company.
Lake Worth Junk Removal and Trash Haulers offers a safe, efficient, and environmentally-friendly disposal service that takes away the hassle of the disposal and transportation of construction debris after you finish the project. Our hauling professionals will ensure that all construction debris is cleared away from your project's path.
Our company is a specialist in the removal of any item that is not hazardous. We will be at your place in no time! Call us today and request your free quote.
Here is a list of our services you can get at Lake Worth Junk Removal and Trash Haulers:
---
Lake Worth Junk Removal and Trash Haulers is the top company in Lake Worth  that offers the best residential and commercial junk removal services. Here's our additional services:
---