Best Appliance Junk Removal Services in Lake Worth, Florida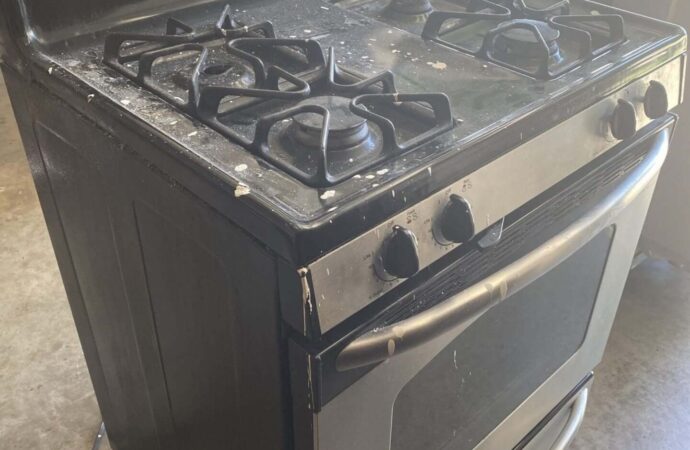 Are there old appliances in your house or commercial property that you don't want or need anymore but don't know how to deal with them? It can be difficult to get rid of them not only because of the lifting involved but also because you need to be careful about where you will leave them for disposal or if it is even possible to rely on municipal services for recycling and to pick up the appliances. If you need help with your appliance junk removal, our team at Lake Worth Junk Removal and Trash Haulers is here to help you through the process by lifting the items, loading the truck, and taking it to the best centers, facilities, or charity places.
Our appliance removal team provides a safe, efficient, and eco-friendly service. It will eliminate the need to collect and dispose of old appliances. We ensure that your appliances are placed in the correct center or donated if their condition is still good.
To have us manage the process, you can simply call us or email our team to make an appointment. Our insured appliance removal team will be at your home or workplace to assess the amount of work involved and give you an estimate from what we see and the amount of junk and items that need to be disposed of. 
We will call you 15 minutes prior to arriving with our team and provide a free estimate based on how much junk you have since we know your time is valuable and you may have forgotten the appointment.
If you decide to work with us, don't think this will be a complicated process. We will simply pick up your junk and haul it away with our junk removal trucks. We don't charge any hidden fees, and we can get everything done quickly so you can finally remove the appliances on your property.
Now, which appliances can we remove? Here is a list of items we haul for you, but our service is not limited to them:
Air Conditioners.

Heaters.

Lawnmowers.

Microwaves.

Refrigerators/Freezers.

Water Heaters
What You Must Keep in Mind
Appliance removal simply means that your items will be removed from your home and taken to transition centers to be disposed of or given to someone who can still use them, so rest assured that our service isn't anything weird but just a way to clean everything and finally get rid of the appliances you don't need.
For appliance removal, a suitable vehicle is required, and several members or people may be involved in order to lift the appliances or move them.
Our team is here to help you with this and more.
First, we will get rid of all junk appliances from your house, apartment, or workplace. This is only the beginning and more of an overall view of what we do.
We don't support the landfill option in many cases. Instead, we will take the items to recycling centers or donate them depending on their condition.
Donate your appliance. Most second-hand shops and churches will take them if they are in good condition and focus on giving them to others as well.
Recycle the appliance. They will take all of the good parts and dispose of the rest since we know the best facilities in the state.
Dispose of them in the right centers.
For more information, contact us, and we will help you with your requirements.
Here is a list of our services you can get at Lake Worth Junk Removal and Trash Haulers:
---
Lake Worth Junk Removal and Trash Haulers is the top company in Lake Worth  that offers the best residential and commercial junk removal services. Here's our additional services:
---