Best Electronic Waste Junk Removal in Lake Worth, Florida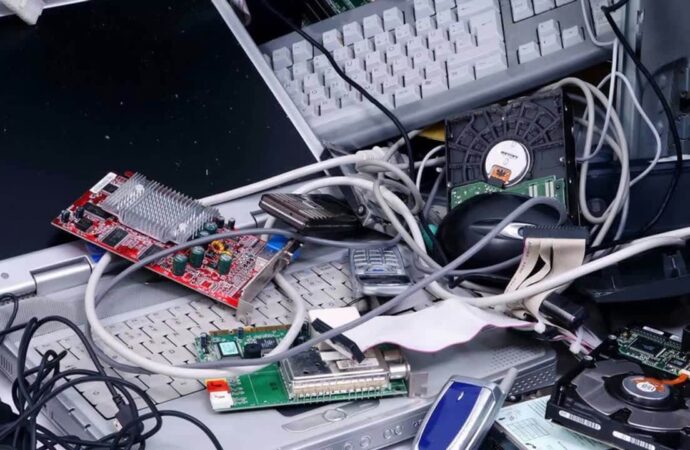 Electronic waste is a common type of junk nowadays that can be found anywhere: houses, apartments, offices, businesses, buildings, and the list keeps going from there. You may be familiar with old gadgets and how they are often left behind in our basements or offices, as we constantly replace them with newer models. You might be surprised at how many things you have and how you are wasting time and effort on some of them by just storing them in a corner. It is time to think about what you need to do with all of this junk but if you want to dispose of them, keep in mind that you need to treat this type of waste properly.
Lake Worth Junk Removal and Trash Haulers provides a reliable, efficient, and environmentally friendly electronic waste junk removal service. You don't need to worry about disposing of old electronic items. Your electronics will be sent to the right place by us. If they are still usable, we can donate them to charity or recycle them in the best facilities.
We can take away almost all electronic waste, including but not limited to the following:
Computers.

Monitors.

Printers.

Copy machines.

Shredders.

Old faxes or local phones.

Televisions.
We can remove large amounts of junk from your home and make sure you don't have any to deal with, and the same applies to offices and commercial properties.
If you are up for the challenge of removing all your electronic waste, call our team, or book an appointment online. Our professional and insured electronic waste removal team is available to assist you.
We will either arrive at your home or office 20 minutes early or notify you in advance. Based on the amount of junk, we will give you a free estimate and let you know how we will handle the removal and disposal of the items.
We will simply pick up your junk and haul it away with our junk removal trucks. We don't charge any hidden fees and will recycle or donate as much as we can.
How We Take Care of Your Electronic Waste
It is important to identify the type of device you want to get rid of, and based on what they are; we will sort them out and focus on what can be recycled, donated, or not. You can either donate your mobile phones or devices that can be repaired, or you can give them to friends. We can also help you find the people who really need them.
Old printers and other computer equipment may be more difficult for people to donate or give away. If they are in working order, even older printers and computers can be given a new home, but some of them may be too old, and recycling can be a bit difficult, yet we make sure to take them to the facilities.
There are many places where you can dispose of unwanted electronic devices. It all depends on the type of device and how you want to deal with all this removal.
We will try to recycle as many items as possible and focus on keeping everything green. If we cannot save anything, the best transition centers in the city will take care of processing the waste and ensuring the reduction of the garbage and actual waste of the items left behind once processed.
Here is a list of our services you can get at Lake Worth Junk Removal and Trash Haulers:
---
Lake Worth Junk Removal and Trash Haulers is the top company in Lake Worth  that offers the best residential and commercial junk removal services. Here's our additional services:
---