Best Dumpster Service Company in Lake Worth, Florida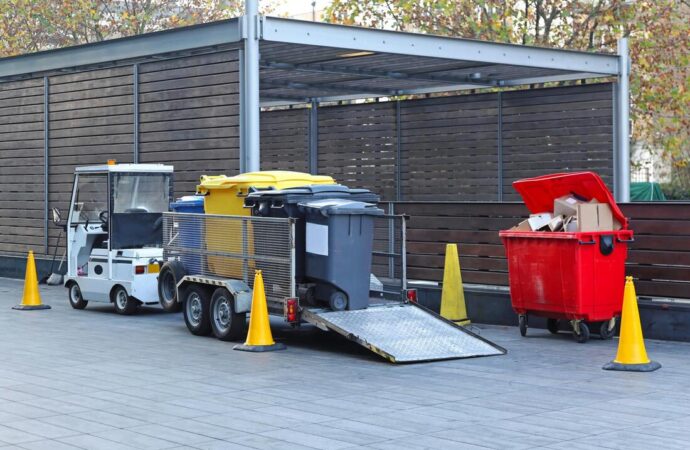 What Size Dumpster Do I need to hire?
This is a really basic problem if you've never leased a dumpster. Next, it's important to find out just what sort of dumpster service you need. We rent 10, 20, 30, and 40 cubic yard dumpsters if you are looking for a dumpster for temporary use. Nevertheless, if you are trying to rent a dumpster for weekly continued service then we are offering 2, 4, 6, and 8 cubic yards of dumpsters. Lake Worth Junk Removal and Trash Haulers customer service representatives are experts in this field and will be delighted to help you choose the perfect dumpster for your job!
Rent Tips in Lake Worth
If possible, rent your Dumpster early

Do not load the dumpster you reserve beyond the full line

Call us to schedule your dumpster removal once your job is done

Give easy directions when you order to book your dumpster

Provide a contact line to our driver on-site to dial in case of questions

Do not use the rented dumpster to dispose of hazardous waste.

Be aware of safety concerns, such as power lines and soft surfaces such as mud and grass
If you're trying to get rid of needless stuff from home, do large-scale yardwork or renovate houses, you'll require larger than usual trash cans to get rid of extra waste. Thinking about Dumpsters Service may not be in everybody's mind on a daily basis but there is no better and more economical way to get rid of the junk by renting a dumpster.
There are a variety of dumpster sizes available at Lake Worth Junk Removal and Trash Haulers which can fit any task. Don't find yourself trying to hit the local landfill many times and wasting gas, since renting a dumpster for your next project is by far the most economical way to get rid of the garbage.
We serve the greater Lake Worth area and have been supplying consumers with outstanding Dumpster Service Rentals along with removals for several years. Do not end up coughing up more money from your pocket by traveling back and forth to the landfill, find out how a single Dumpster Service Rental can satisfy any project you are embarking on.
Temporary construction & demolition Dumpster Rental Services are available at any time please feel free to contact our Dumpster Rental consultants to start making your waste problems easier.
We also reserve Dumpster Service for concrete, cement, gravel, and soil before standard building waste. To reduce costs and improve recycling we propose the removal of this debris from the ordinary source of waste. Metal dumpsters come with discounts. For such big items as dirt, stone, and asphalt, dumpster rentals in Lake Worh can be limited to a 10 cubic yard dumpster.
Why choose us?
---
Reliability, Safety, and Efficiency. We commend ourselves for delivering the highest degree of Customer Service to all our valued clients. We recognize that you have rental options and are dedicated to maintaining absolute satisfaction with each transaction. Our drivers are courteous, and they will work with you to ensure that your dumpster is delivered on time and placed in the right place. Our customer service representatives are available to ensure that all of your unique needs are met with your delivery and travel to your satisfaction.
Here is a list of our services you can get at Lake Worth Junk Removal and Trash Haulers:
---
Lake Worth Junk Removal and Trash Haulers is the top company in Lake Worth  that offers the best residential and commercial junk removal services. Here's our additional services:
---