Best Commercial Junk Removal Services in Lake Worth, Florida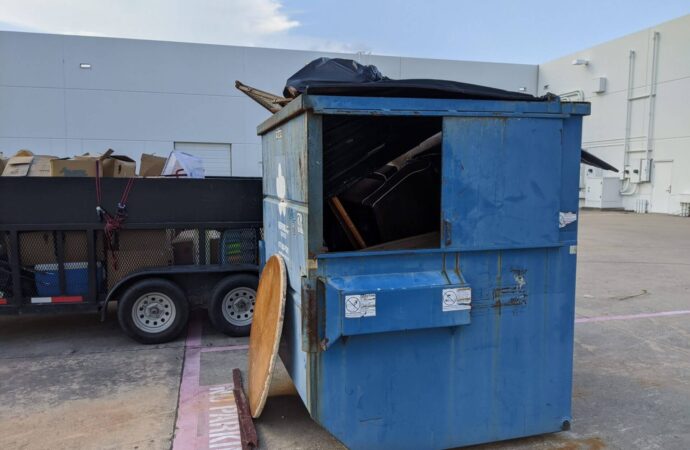 Considering that every company, business, and the commercial place produces junk just like a house or residential place, you will need to worry about how you will handle commercial junk removal even when you may not be in an industry or field that is known for the amount of junk it generates or accumulates over time. Fortunately for you, Lake Worth Junk Removal and Trash Haulers is available to support you in this process and make sure all your removal needs are handled; this includes dealing with your regular junk or working with appliance removal and specific items.
If you choose to work with us, you can rest assured everything will be handled by professionals, including the heavy lifting part and loading the truck, which is usually up to the client, but this is not how we do things around here. We are a junk removal business and need to regularly transport items to local recycling centers or transition centers, and we don't want you to struggle when we have a team ready to take on the task.
For a variety of reasons, we are America's top junk removal company. We offer the best junk removal service at a fair price, and our services are tailored to meet your needs. You also get all this with us:
Simple payment setups are possible for business accounts that have payment plans, so you can request different options for your commercial junk removal.

Our company is fully insured so that you and your employees are protected when we haul junk. Even ours, so you don't have to worry about what happens if something or an accident occurs.
If you have doubts about how this entire removal and commercial part works, just think about this. Suppose you may have had to dispose of a printer, computer, or other junk in your business with your regular trash removal company. You may have felt frustrated when your local company was unable to pick up the junk due to how they are limited in equipment.
The point of hiring us is to be able to remove any junk, items, trash, garbage, and all types of non-hazardous waste that takes on your space and, usually, municipal services cannot pick up. Our service involves the elimination of all items that are a nuisance or annoyance to your space. 
Our company can provide any type of support around the junk accumulated in your commercial property and remove it for you.
This Is Why You Want Our Help
Offering a general service is quite simple, but Lake Worth Junk Removal and Trash Haulers go beyond the basic offer. We focus on the following:
Making it convenient for everyone: We take care of everything, so you don't have to spend time cleaning up, moving items, or just having to deal with the removal and loading of trucks. We do it for you.
We guarantee safety: Moving junk can pose a danger depending on its quantity and nature. This goes for you and the members of our team involved, which is why we focus on offering good support and safety measures.
You get to save money: we can provide an estimate based on your needs and the money you save by having us as your junk removal company.
We offer everything you need for businesses and commercial junk removal. This includes appliances, electronics, and other junk, and working in their disposal and recycling. Contact us to get your free quote today!
Here is a list of our services you can get at Lake Worth Junk Removal and Trash Haulers:
---
Lake Worth Junk Removal and Trash Haulers is the top company in Lake Worth  that offers the best residential and commercial junk removal services. Here's our additional services:
---