Best 40 Cubic Yard Dumpster Service in Lake Worth, Florida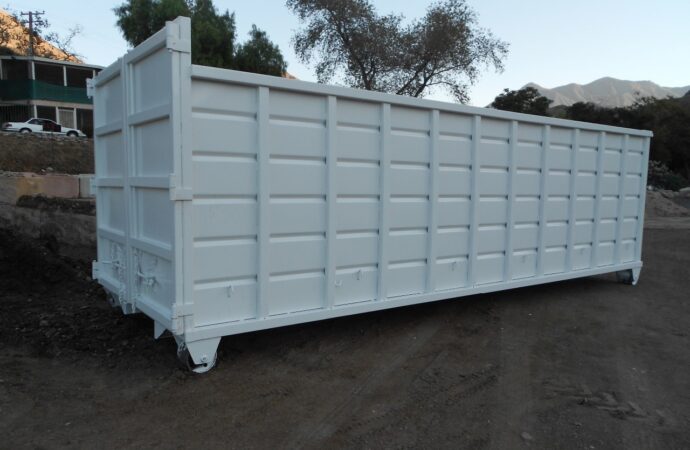 Roll-off dumpsters are big metal boxes with wheels that allow the tops to be pushed and removed so that the waste can be easily and properly disposed of. It is essential to decide how you will manage all the debris in advance before you undertake a demolition or renovation project. There are a few options you can consider – one of them is transporting all the debris to a landfill on your own, but it is not cost-effective either. Renting a roll off dumpster is an inexpensive, time-saving, and secure alternative.
We are aware that the projects come in a wide variety of ways, and what will become of them. To maintain track of your project, you can hire additional dumpers and other customizable solutions for that purpose. If you just need some extra space, that's all right too, just call us and we'll see how we can help.
Lake Worth Junk Removal and Trash Haulers provides the roll-off dumpster service to complete your various projects. We rent out dumpsters in the Lake Worth region for home renovations, building debris, garage cleanup, and other junk and trash removal jobs. We guarantee you will be pleased with any dumpster we offer, so order today with our short and quick ordering method and tomorrow you will have what you require!
Order our 40 Cubic Yard Dumpster
---
The largest of all dumpsters for waste management is a 40-yard roll off dumpster. Ideal for house cleanups, house upgrades, as well as industrial improvements or construction programs. Interestingly enough, the 40-yard dumpster from Lake Worth Junk Removal and Trash Haulers is bigger than its competitors'.
Remember that a 40 Cubic Yard Dumpster can not be used for large waste product collection and debris collection. Cinder blocks, asphalt, dirt, and concrete for example. Because of the wide-scale, such forms of waste materials may bring significant weight to the size dumpster.
40-yard dumpsters can be a little difficult to position in very small areas due to their large size and weight and lack extra room. Usually, the roll-off dumpsters' width and height will add up to the total cubic yards of available space. However, industrial and residential deliveries may typically include a driveway or other well-paved surface where the dumpster may sit for a prolonged period of time.
Rental time for a Dumpster
---
How long does the dumpster clean uptake for you?
We 're letting you hold the dumpster for 5 to 7 days, unlike other businesses. What if you wish for a longer period of time to keep it? Well, you will be incurring some extra charges, but all of this will be agreed to in advance.
Is there any rental permit you should be applying for?
The average customer does not need a dumpster permit for the overwhelming majority of cases although there are a few occasions where it might be required. If you're planning to put the dumpster on a suburban side street or sidewalk in Lake Worth or public land, you'll need to call the local city office first to get a license.
Here is a list of our services you can get at Lake Worth Junk Removal and Trash Haulers:
---
Lake Worth Junk Removal and Trash Haulers is the top company in Lake Worth  that offers the best residential and commercial junk removal services. Here's our additional services:
---