Best Storage Unit Clean Outs in Lake Worth, Florida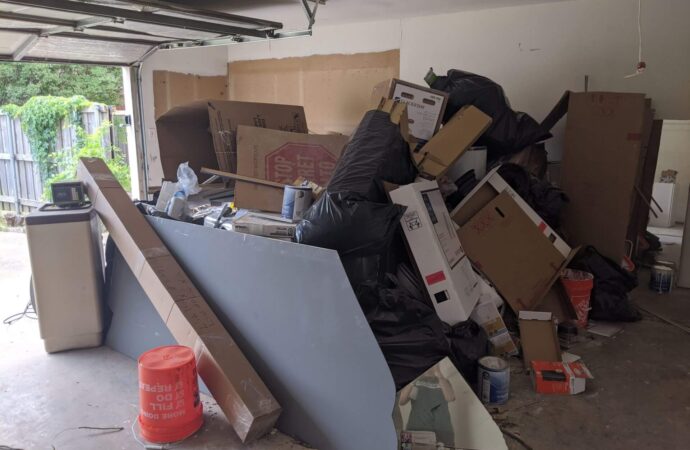 You can use the storage units to temporarily store items you don't use often or that have a special meaning. However, this can get a bit out of control when you start having too many items in one place or are unable to make a decision about what is important or not to store. People add things to their storage units that can cause clutter. This is why it is common to need storage unit clean outs at some point so you can declutter the entire space and use it for actual important items or have the storage unit passed down to someone else who needs it next. There are many reasons why you may need this service, and our team at Lake Worth Junk Removal and Trash Haulers is here to support you in the entire process.
Cleaning out storage spaces can be difficult, which is why we encourage you to contact us and have each member of our team work on the cleaning so it is done quickly and the items and junk is disposed of properly. We have a lot of knowledge of cleaning out storage spaces.
Storage clean outs are easy with our assistance. The best thing about our service is that we will do all the work. We won't need you to take your items out of the storage unit. We will take them out of your storage unit and load them in our truck. We will only ask you to specify what you don't want and take care of everything else.
If you are determined to tackle the task and get rid of all the mess, we recommend these tips and steps:
It is important to be in the right mindset for cleaning. If you haven't cleaned out your storage space in a while, it is likely that you have forgotten about what you stored there. This will help you decide what to remove and which items to keep, and we will be there to move everything and organize it with you.

Take a list of everything in the storage unit. Once the storage unit has been opened, scan it. Note what items you have kept and which ones you don't.

You can sort in multiple piles. It's helpful to separate items by type into separate piles. These are the main piles you should make: Keep, donate, or toss.

You can hire professional storage cleaning services. Once you've got everything in order, contact us to have the clutter removed, and the space cleaned, or let us know if you would like us to go through the entire process with you and support your needs.
How We Handle All the Junk
You don't need to be concerned about how our team will handle the task of getting rid of all the junk and garbage in your unit since we focus on proper disposal in transition centers or recycling facilities.
Lake Worth Junk Removal and Trash Haulers is concerned about recycling most items. We focus on disposing of what we take away during clean outs.
We handle all matters professionally, and you can rely on our team to provide excellent service in the region.
Call or email us to receive more information and a quote. You can also contact us to have our team handle your storage unit clean out immediately.
Here is a list of our services you can get at Lake Worth Junk Removal and Trash Haulers:
---
Lake Worth Junk Removal and Trash Haulers is the top company in Lake Worth  that offers the best residential and commercial junk removal services. Here's our additional services:
---