Best Furniture Junk Removal Services in Lake Worth, Florida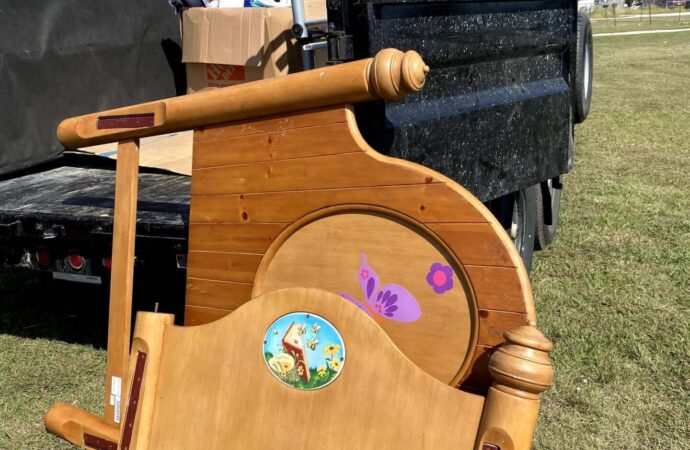 It does not matter how you see it, it can be quite difficult to get rid of old furniture or maybe a damaged one, or maybe a new one, but you don't want to see it any longer. In fact, it can be one of the most difficult tasks for junk removal due to how you have to lift and move it and how you need to find the right place for disposal. You usually need several people who can lend a hand or two for the lifting and work with a company that knows everything about disposal. Lake Worth Junk Removal and Trash Haulers can help with furniture junk removal and ensure that every piece goes to new hands through donations or right to the recycling facilities.
We're available to help you with your junk removal needs and ensure that all the furniture is disposed of correctly. We will pick up your furniture and load it onto our trucks. We will then take it to the best recycling facilities or several donation and charity centers.
How does pricing work for all of this, considering that furniture is not regular rubbish and trash?
Furniture removal costs will vary based on how many items are required to be removed, the space taken up by our trucks, and how large they are. We cannot give you an estimate or discuss a simple move without all the details since it wouldn't include all the necessary recommendations.
If you would like to receive a free quote and have no obligation to hire us, please contact us, and we will be more than happy to give you a quote that goes according to your needs.
We are committed to disposing of your unwanted items and all furniture responsibly and in an environmentally-friendly manner, so there is nothing for you to worry about.
How You Can Dispose of Furniture without Issues
Disposing of junk overall, not only furniture, depends a lot on where you are located and how municipal services can or not handle the junk and items you leave behind. Some cities allow furniture pick up, while others prohibit residents from bringing their furniture out to the curb or leaving them for pickup from the municipal service. 
We can help you avoid all the hassle if you rely on our team right away. We will make sure that everything is properly disposed of without you spending a fortune.
Our team is here to help you through this process. There are many options when it comes to picking up furniture and how you can dispose of it, so make sure you keep all this in mind and rest assured that for the last two, we already take care of it this way:
Check with your local government to see if they offer free pickup of large items. The regulations will vary depending on where your home is or the furniture you want to dispose of.

You can take the furniture to recycling facilities for proper disposal.

Donate it to a local charity. Although you may be able to get the items picked up by someone, you will still need to bring them home.
You can also rely on us to help you remove all furniture without any hassle. We do the heavy lifting so that you don't have to worry and focus on how we can recycle, donate, and work around different disposals that are better for the environment.
Here is a list of our services you can get at Lake Worth Junk Removal and Trash Haulers:
---
Lake Worth Junk Removal and Trash Haulers is the top company in Lake Worth  that offers the best residential and commercial junk removal services. Here's our additional services:
---