Best Trash Hauling & Removal Services in Lake Worth, Florida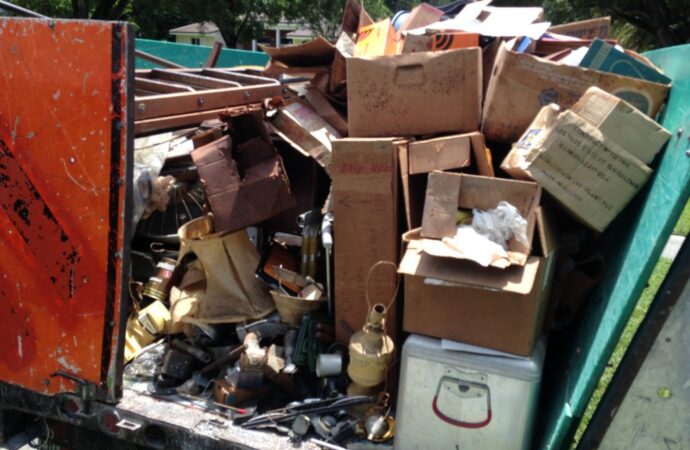 On a daily basis, we accumulate trash, waste, and garbage more frequently than we think. The food we eat, the activities we do, and the equipment we use are just among the few activities that yield and produce trash and garbage.
You have your municipal and local garbage collector but their weekly trips might not suffice your need for a trash hauling & removal service. If you want professional help, you can give us a try here in Lake Worth Junk Removal and Trash Haulers.
You'll Benefit From Us
---
Whatever type of trash you have, we're sure that we'll be able to handle that. Even if you schedule weekly or monthly trash hauling & removal, we'll make sure that the bin we'll leave in your vicinity would be able to hold up trash a week or a month-worth of trash and garbage.
Apart from that, our team of highly qualified, skillful, and dedicated junk collectors and trash haulers is prompt, proactive, and they're always ready and prepared to be of assistance. Our guys utilize higher-grade materials and resources for your own benefit – expect work to be done swiftly!
Why You Should Choose Us
---
We're a company that's not just focused on garbage and trash hauling & removal, we also care about the overall condition of the property as well as the health of the people around. It has been our mission to make sure that all our clients are kept in their best and healthiest conditions.
We at Lake Worth Junk Removal and Trash Haulers can guarantee world-class quality and robust waste management services while helping you with your expenditures. You don't have to worry about pricing because even before we send out our experts, we'll give you a free estimate of the services you need!
We don't overcharge – the prices and rates of our services will truly be something you would love to pay. Experience a whole new level of trash hauling & removal now!
Here is a list of our services you can get at Lake Worth Junk Removal and Trash Haulers:
---
Lake Worth Junk Removal and Trash Haulers is the top company in Lake Worth  that offers the best residential and commercial junk removal services. Here's our additional services:
---