Best Commercial Demolition Dumpster Services in Lake Worth, Florida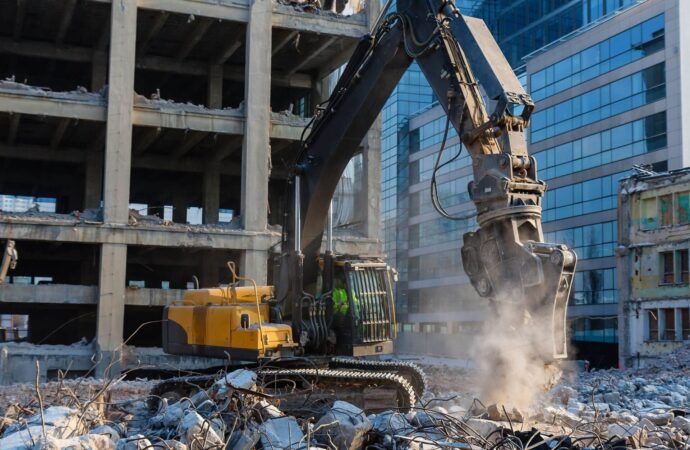 We ensure that the Dumpster Rental is the right size for your project when picking it out. Renting the correct dumpster would reduce extra landfill costs to ensure you collect all the garbage. If you need support finding the right dumpster for your project please feel free to contact us.
Commercial Rental Dumpsters
---
You need a fast and simple way to get rid of bulky waste, such as scrap steel, bottles, wooden crates, and concrete, for every commercial building project. Likewise, whether you operate a restaurant or bar, a proactive and timely way of dealing with overflowing food waste is needed. Lake Worth Junk Removal and Trash Haulers is ready to take on the big messes, we're just a phone call away.
You should say farewell to full, unsightly garbage cans while you are working with us for waste disposal. From food waste to broken dishes and packaging, we will ensure you have the right Dumpster Rental Service drop-offs and pickups to keep your garbage under control.
Trade Dumpsters on Demand
---
You want it gone yesterday because you produce a large amount of waste. For this reason, we are offering delivery the next day for your convenience. Our polite, prompt drivers can drop your dumpster any time and wherever you like. Once it's full, just give us a call within 24-72 hours to schedule a pickup. Easy because it should be.
Lake Worth Junk Removal and Trash Haulers provides one-stop shopping on all of your dumpster needs. We have multiple dumpsters in different sizes for your convenience. We also include a waste of basements, attics, garages, and yards for the money. For those customers who only have a few bulk items to get rid of such as sofas, mattresses, appliances, etc. we also provide special pickup service.
Our Commercial Demolition Dumpster Services will manage the requirements for storing and disposing of garbage or scrap metal. We provide corporations, vendors, commercial users, and homeowners with container/dumpster rentals, compactors, waste, scrap metal, and recycling services.
We happily represent Lake Worth clients.
---
Our dumpsters are in good shape for:

Permanent containers, commercial or industrial,

Carrying out demolition

Use of shorter-term dumpsters

Roof waste

Cleanouts

New construction and rebuilding

Chipping metal
It can be a huge task to handle garbage so you can hire a dumpster to make it simpler.
---
We rent the 10, 15, 20, and 30-yard to 40-yard dumpsters which are capable of managing all sizes and forms of bulk thrash in homes and commercial locations. For a low-cost dumpster hire, you might want to call Lake Worth Junk Removal and Trash Haulers experts to conduct a quick cleanup with our Dumpsters, which can be shipped the same day or the next day. All you need to do is load the dumpster up and we'll deliver it.
We realize that clearing commercial debris is more difficult than treating residential dumpsters, which is why we provide a streamlined supply of the same or next day dumpster that you can contract on a weekly, bi-weekly, or monthly basis based on the scale of the commercial debris.
We assist you in Commercial Demolition Dumpster Services that are tailored to industry varieties. You would want to choose one of our great dumpster sizes-10, 15, 20, and 30 yards as well as 40-yards. Until we determine which dumpster size suits your condition you should contact us to get an inspection right away.
Here is a list of our services you can get at Lake Worth Junk Removal and Trash Haulers:
---
Lake Worth Junk Removal and Trash Haulers is the top company in Lake Worth  that offers the best residential and commercial junk removal services. Here's our additional services:
---