Best Office Clean Outs & Services in Lake Worth, Florida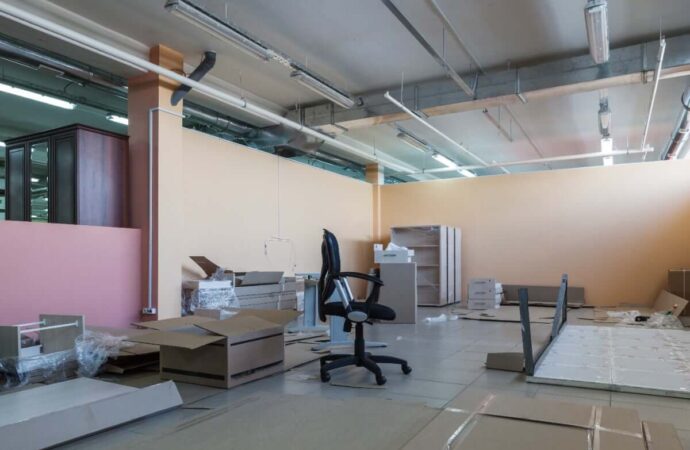 Our professional and reliable team will quickly load all old appliances and office furniture and then transport it away securely and safely so everything can be recycled, disposed of, or even donated. This will allow you to have an office free from junk, waste, and unwanted items that can be sold or used by others. Our team is a top option in office clean outs and will remove all junk quickly. The best thing about working with our team at Lake Worth Junk Removal and Trash Haulers is how we are committed to recycling and proper disposal.
When we clean out an office space, we recycle all office furniture. We are proud that over 81% of the junk we remove isn't going to landfills. In fact, it should be 100% since we never take furniture or junk to those places. Instead, we focus on recycling them or moving all items to the best transition centers.
Some items will be donated based on their conditions and how other people can use them. If we need to have a mix of recycling and disposal, we will find the best solution by using recycling facilities that also reduce the amount of waste while they dispose of what cannot be recycled.
What We Do For You
Our company offers a professional service to eliminate all non-hazardous materials from your office. We will concentrate on cleaning your office and making it ready for sale or proper use, or finally making the space perfect for working after you have accumulated lots of junk.
We offer top-quality services to all of Lake Worth, as well as nearby cities and towns.
Commercial customers often request that we remove items such as:
Furniture for the office.

Office debris.

Cubicles.

Office equipment.

Copiers & computers.
The question is: How can you get our team to work with you on this service and clean outs? Is office clean out that simple to get done with us?
Contact us by visiting our contact page or calling. We will come to you at a time and place that is convenient for you and provide an estimate based on your needs and office. And yes, it is quite simple to get everything done with us.
It's possible to have the work completed the same day or to schedule an appointment that suits your busy schedule. You don't even have to close your office. Our team can also provide support based on the extent of junk or difficulty involved in cleaning out your office.
Why We Are the Best Company for Your Clean Out
To schedule an appointment, you can call our friendly staff or go online. We will be there on time to remove any junk or other items. We will clean your office of all junk and paper, so the entire space is free of dust and trash, and you have it ready for a new member or for yourself.
Do you plan to remodel your office? Or do you have other ideas or projects in mind? Contact us today to discuss your requirements.
You can rest assured that the estimate we provide is based only on what you have and what you are able to pay. We will also consider your budget in cases where it is very tight, or you still require cleaning, and we only work around what you need and how you need to handle this office clean out.
Here is a list of our services you can get at Lake Worth Junk Removal and Trash Haulers:
---
Lake Worth Junk Removal and Trash Haulers is the top company in Lake Worth  that offers the best residential and commercial junk removal services. Here's our additional services:
---