Best Property Clean Outs & Services in Lake Worth, Florida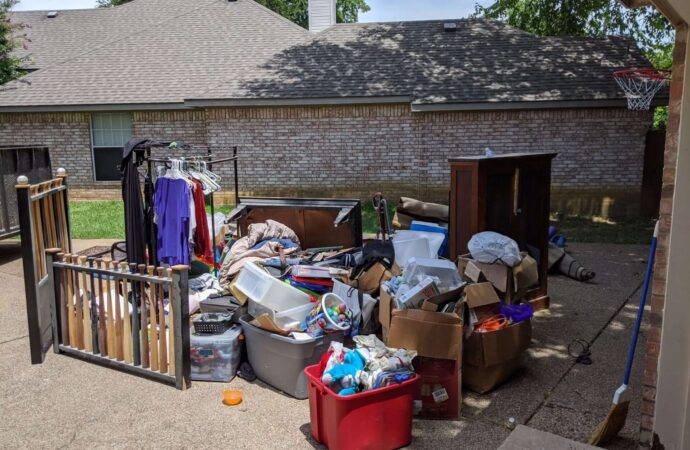 You need to understand that cleaning property is not a piece of cake, especially if what you're trying to do is remove everything that doesn't work, get rid of old items, or maybe furniture and appliances. There's a lot to deal with property clean outs, and you will need to determine whether you can actually do this on your own or not. No matter your situation or the reason you need to go through this cleaning process, it can be overwhelming and time-consuming. We are here to help you with property cleaning and make sure you have it completed in no time, so there is no need to keep struggling ad looking for a team that can support your needs.
You can quickly and efficiently clean your entire home with the help of Lake Worth Junk Removal and Trash Haulers. Our team is highly skilled in providing high-quality property cleanup services in the city and nearby areas. We can go to your property, organize and sort out everything, dispose of the items that are junk at this point, and leave everything clean.
Here are some resources to help you make an informed decision about property cleaning and how we help you with this entire process:
It's simply the complete removal of all appliances, furniture, and kitchenware from a property or home to make it look new and free of junk and waste. We will dispose of the junk and move it to transition centers, disposal areas, or recycling facilities. Even donate them if they are in good condition.

We can clean properties either because someone is moving in or if you are selling the property or, as we mentioned before, regardless of the situation, we can handle the clean out.
Most people know property clean outs by their name, estate clean out services. There are some considerations if you think about specific clean outs and not only the general service we are offering here. 
An estate clean out is when a homeowner or a relative removes all assets from their home in order to sell, liquidate, or divide among their inheritors, for example.
We Clean Out Your Property: Home, Apartment, Business, or Any Other
Do you have a messy home? Maybe your apartment is quite filled with junk? What about your business? Our team can help you make difficult tasks easier by offering property cleaning services and focusing on the clean out regardless of what property it is.
We can haul away junk from homes, apartments, and commercial properties for both individuals and businesses. We ensure that all junk is taken to the most appropriate recycling or transition centers. You don't have to lift a finger.
Our company is the best for property clean out. We guarantee a low price and an eco-friendly disposal. Get relief from the best junk haulers today.
Our property cleaning services will help you prepare your property to lease. We can take out trash and furniture left by tenants or deal with junk and other items that the landlord may not have removed. We can clean up your rental property in a matter of hours and speed up your turnaround time.
Property managers have many responsibilities. The same applies to tenants and properties. Lake Worth Junk Removal and Trash Haulers is always there to help you and make sure you don't have to struggle anymore.
Here is a list of our services you can get at Lake Worth Junk Removal and Trash Haulers:
---
Lake Worth Junk Removal and Trash Haulers is the top company in Lake Worth  that offers the best residential and commercial junk removal services. Here's our additional services:
---