Best Tire & Rubber Junk Removal Services in Lake Worth, Florida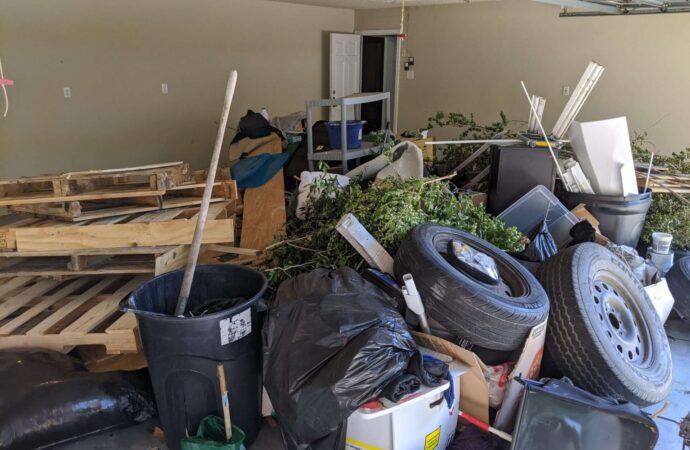 Rubber and tires are difficult to work with, and let's not go to the part of having to dispose of them because it takes a lot of time, work, and the right people to do so. They cannot be disposed of easily, and it is often necessary to pay attention to how toxic the chemicals and materials used are. You will find that tire & rubber junk removal can be more complicated. The Lake Worth Junk Removal and Trash Haulers team can assist you in this whatsoever and make your life much easier. We will ensure that all junk and material is properly disposed of, taken to the most suitable recycling facilities, and donated, if possible, to avoid rubber from being left behind.
It is often a good idea to hire professionals such as us. This allows you to feel at ease and not have to worry about the trash you have to take away or worrying about how leaving rubber or tires in an unreliable place will only pollute the environment.
Working with our team allows you to get everything done right the first time without having to think about it or worry about what you should do.
For more information on how to remove the rubber, tires, or junk, contact us, and we will be more than happy to offer all our support around this removal, so we help you and the environment all at once.
This Is Why You Cannot Dispose of Rubber Easily.
It can be hard to get rid of common household items such as rubber and tires. You will need the right tools and equipment to deal with the chemicals in most cases.
While many municipalities offer recycling programs for tires and rubber, homeowners are often faced with the problem of having to dispose of tires that are too worn or damaged to be recycled. We can help you dispose of any tire or rubber that's not in good condition.
We are happy to announce that our team now offers tire and rubber disposal and will work hard to ensure that over 60% of the material is recycled. But before you call us, please be aware that tires and rubber should not be left in random places like trash bins or right next to your front yard and sidewalk. 
Your tires and rubber will be picked up by our team and hauled away. However, we recommend that you don't take them out of the area where they were stored.
You can also be assured that the rubber and tires will be disposed of in an environmentally-friendly manner, so they do not end up in a landfill. Once you give us permission to look at your tires, we will give you all the information you need regarding costs and how we will handle the removal.
Get A Free Estimate by Contacting Us Today
We are available in your local area to take all the tires and rubber that are being a pain in your life.
To make junk go away, you don't have to move anything. It's a full-service junk hauling solution that doesn't require you to even touch junk. You can be sure that only the items we will take away are touched, and rest assured we will be there as soon as you contact us.
Here is a list of our services you can get at Lake Worth Junk Removal and Trash Haulers:
---
Lake Worth Junk Removal and Trash Haulers is the top company in Lake Worth  that offers the best residential and commercial junk removal services. Here's our additional services:
---