Welcome to Lake Worth Junk Removal and Trash Haulers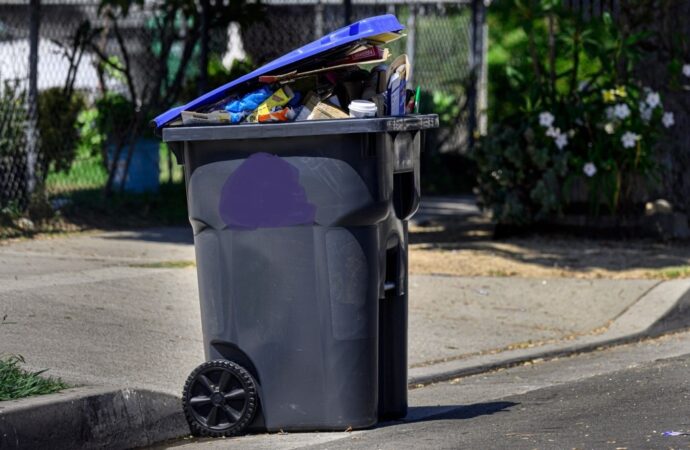 Finding the best experts for junk removal in Lake Worth can be a challenge when you think about how most companies in the city and state focus on closing deals and how they can bring more business. Still, they don't worry about the client's worries and needs as the first priority in everything. Lake Worth Junk Removal and Trash Haulers is a top company in the city that can provide you with all the support you need since we focus on
 the following: 
Support with heavy lifting and ensuring you are covered in moving items and junk.

We will dispose of the junk, but instead of using landfills, we will focus on transition centers and recycling facilities.

Our team will provide support regardless of the type of junk you have as long as it is part of the non-hazardous category.

We can provide support for cleanouts and cleanups in different properties.

We help both commercial and residential property owners.
Our goal is to ensure that every junk removal need is covered, but without forgetting about regular waste and rubbish and how our clients and people in the city need us for basic yet crucial services and trash removal.
When you're looking for qualified members and companies, you don't know whom to hire since most companies offer top services, but they don't usually have the right equipment or enough members to help you through this process.
We want to make sure you don't have to worry about anything but just call us and have our team working on your needs.
The question is, do we have the services and solutions that will cover all your needs? Absolutely.
We are confident about the number of services and our team's ability and qualifications to get everything done for you without delay and issues. Therefore, if you are considering hiring Lake Worth Junk Removal and Trash Haulers, make sure to have a look at our services first right below:
How Our Pricing Method Works
If you want to have our team working on your junk removal needs, you will need to follow a simple and common process:
Make sure to call or email us. You can also use the contact form on our website and provide the information requested.

Let us know which service you need so we can arrange an estimate around it.

Usually, we will visit your place and see the amount of junk involved so we can provide an estimate around this. If you cannot schedule a visit with our team, you will need to provide us with as much information as you can so we can work around that.

Our estimate is not as accurate as it should be if you go for the latter option, but we will do our best to set one that is close to the final price.

If you accept our estimate, our team will get to work right away or on the day you book with us.

We work with both bookings and same-day services, but make sure you let us know in advance as much as you can for the latter so we can work around your needs and accommodate what you are looking for.
The pricing varies in many aspects due to the service you request and how you need to depend on the items and junk that is being removed. Thus, we cannot provide a specific average or estimate based on a simple request.
However, we want you to know that our visits and the entire process of providing the quote is free of charge, and you can contact us later or make a decision about hiring us or not right away.
It is up to you, and we want you to feel comfortable with your decision. Therefore, don't feel in a hurry; instead, focus on asking all the questions you may have and allow our team to provide you with support in this process and more.
How Much Can We Do for You?
Our services pretty much speak volumes about what we can do for you or not, but if you're worried about the amount of junk we can pick up, the size of the properties we can clean for you, or how we manage the junk and waste we dispose of for you, here is some information to keep in mind:
We do all the heavy lifting regardless of the service you're requesting.

We clean both small and large properties based on the service you request.

Our team will work around your needs and accommodate all the requests and considerations you have.

We dispose of the junk by taking it to transition centers or recycling facilities, depending on how we organize and sort out the items during removal.

Our company has several trucks, dumpsters, and members available for the service, so allow us to be there for you no matter the size of the project and removal.
In addition, we pay a lot of attention to how we work with the owner or person available in the property and space. We can remove junk and clean out spaces if you aren't there, but this usually comes with a lot of buts since some property owners doubt how they will take care of everything.
In our case, we have members and workers, and we rely on their integrity and guarantee it. Also, we have insurance that will cover any problems and issues.
Allow us to be there for you if you are at home or not. We will be more than happy to support you and ensure all your junk and space is removed and cleaned up respectively.
Here is a list of our services you can get at Lake Worth Junk Removal and Trash Haulers:
---
Lake Worth Junk Removal and Trash Haulers is the top company in Lake Worth  that offers the best residential and commercial junk removal services. Here's our additional services:
---