Best 10 Cubic Yard Dumpster Service in Lake Worth, Florida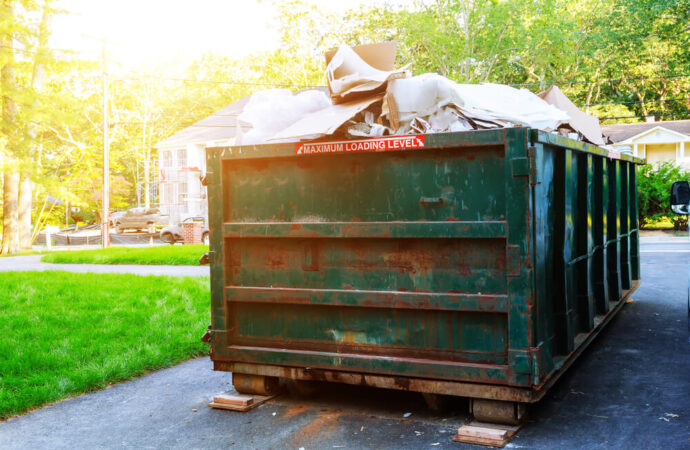 Have you ever organized or held an event in which you created a ton of garbage, just to be informed by the waste management provider that they can not accept it? Such companies may seek to charge you for extra bags or drums, thus helping to spend more money on waste disposal. Here at Lake Worth Junk Removal and Trash Haulers, we think this is a bad policy and then would like to give our customers a more accessible, easier alternative. Renting a roll-off dumpster is a simple way to make sure you get as much garbage removed, at a reasonable price.
Want to find a dumpster in Lake Worth?
---
Cleaning up garbage and litter from holiday celebrations, home repairs, and new building proposals may be a huge work. Thankfully, you don't have to worry about overloading your local recycling company. You can hire a budget dumpster from us, and we'll deliver everything right away. We deliver anywhere you are in the Lake Worth area.
Which size do you need?
---
Our smallest dumpster is a 10 Cubic Yard Dumpster; when you just work around the yard or clean a room in the house, this will ensure you have plenty of room. That is about 4 pick-up trucks worth of waste. They are also seen in projects such as a minor bathroom or kitchen remodel, clean-out of garages or cellar, small roof repairs up to 1500 sq ft, or a small deck demolition up to 500 sq ft.
Our next step is the 20-yard rental roll-off, which covers a medium-sized house remodel, shingle replacement, or larger yard projects. In projects like carpet removal or floor demolition for a big building, big garage or basement cleanouts, roof repairs of up to 3000 sq ft, or deck repair of up to 400 sq ft.
From there, you have a 30-yard rental that is as wide as most businesses need. Renovations to a full house, some demolitions, and so on. Usually, however, we refer them to our 40-yard roll-off dumpsters for construction, since they can accommodate large-scale projects that are best suited for commercial use.
When you have trouble determining which dumpster, whether it's a waste or a housing dumpster, please give us a call and we'll discuss the right options for your project.
Pro Tip: Other vendors may not include disposal costs when assessing dumpster services in the deal for a 10 Cubic Yard Dumpster, because you may not know the true value of the contract until the waste is weighed at the landfill. Always double-check what the rate includes for a company.
We Provide Quality Roll Off Dumpsters
---
Our staff is glad to reserve a dumpster in Lake Worth, while they to you with excellent service. We take the pain out of ordering a dumpster with our quick & simple ordering method.

To rent a dumpster call the same-day service in Lake Worth.

Quotation within 5 minutes.

Committed to the timeline.
We are pleased to offer decent rates for our customers. We are continuously hearing from our clients about the negative encounters they have had with other Lake Worth dumpster rental firms, promising them one deal, and then paying another one. Rest assured we don't practice poor business ethics, the price given is going to be the price.
Here is a list of our services you can get at Lake Worth Junk Removal and Trash Haulers:
---
Lake Worth Junk Removal and Trash Haulers is the top company in Lake Worth  that offers the best residential and commercial junk removal services. Here's our additional services:
---