Household Trash Junk Removal Services in Lake Worth, Florida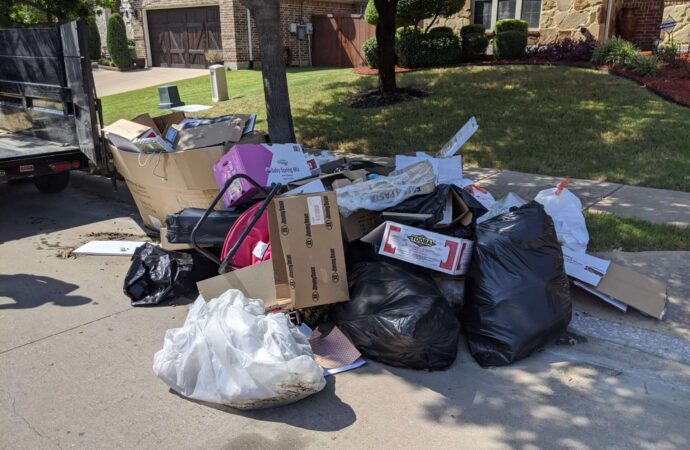 Do you have trouble getting rid of too much junk in your trash bins, garbage bins, or the spaces on your property? If you contact our team at Lake Worth Junk Removal and Trash Haulers, you will have an entire company that can remove junk, trash, and any other garbage from your home. We'll deliver a dumpster right to your home and remove it when you're done if this is the method you prefer. Our team will take care of all your household trash junk removal, and get you moving by lifting what is accumulating, collecting everything, and disposing of every piece of junk and trash.
Our residential services will save you time and money and ensure that everything gets to the most suitable recycling or transition centers so you are not polluting the environment but rather focusing on what can be moved or not.
It can be hard to remove a lot of junk from your home or to take care of the trash that the municipal services don't pick up as often. This is especially true for large items or if there's no garbage day for the week.
These household waste items cannot generally be accepted by most municipal services in the area, which is when we take care of your household garbage as soon as you decide to hire our services. We can take care of the trash from one or multiple households, and we can dispose of the following:
Appliances.

Furniture.

Electronics.

Yard Waste.

Clothing.

Cardboard.

And much more.
How to Get Rid of All Your Trash
We can provide a rental dumpster service if you don't need our staff to stay all day helping with the removal or if you are dealing with constant trash that needs to be picked up every day. This is a great way for you to eliminate large quantities of trash from your house, but maybe you need help to handle the loading of your truck. 
However, focusing on the dumpster, once your container arrives, here's how you can dispose of it.
To load your largest and most heavy items into the dumpster, use the loading doors. Spread your trash around to ensure the container is evenly weighed.

Place small items and bagged trash over the dumpster's sides.

To collect trash, use a wheelbarrow. It can be pushed through the loading doors into the bin and then thrown out.

After you're done cleaning up, ensure that there is nothing left behind.

Call us after you are done with your trash, and we will pick up your dumpster so we can finally dispose of all the trash that has been a nuisance and an eyesore in your house.
It is easy to find the right solution for your household garbage. Simply call us to discuss your project. We can help you find the right sized container for your project and where to place it at home.
You can choose to dispose of your truck and ask us how we can do the lifting, removal, and loading. We will be there when you call and ensure you don't have to struggle with this entire process.
Lake Worth Junk Removal and Trash Haulers are a leading company that proudly offers over 20 more services, and for household trash, we are always focusing on recycling and proper disposal.
Get your free estimate from our team today, and we will visit your property without any obligations.
Here is a list of our services you can get at Lake Worth Junk Removal and Trash Haulers:
---
Lake Worth Junk Removal and Trash Haulers is the top company in Lake Worth  that offers the best residential and commercial junk removal services. Here's our additional services:
---