Best Fence Removal Services in Lake Worth, Florida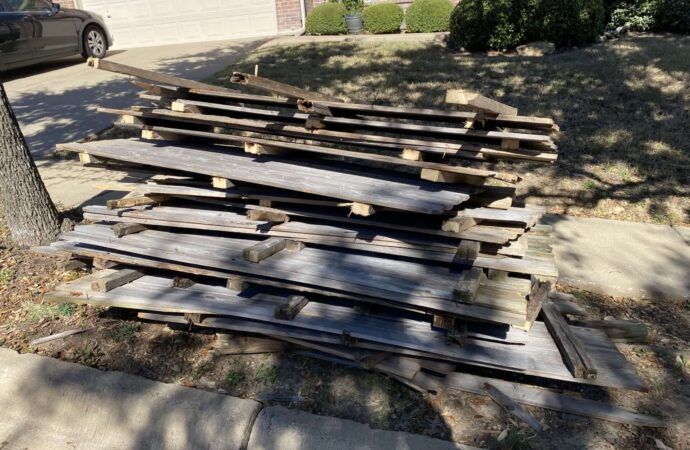 Are you unhappy about the look of your fence and how it is falling apart? Perhaps you're tired of dealing with all the pieces and wood that are on the floor because the fence is quite damaged, yet you have been unable to deal with its removal so far. Are you unsure what to do with the fences that you want to get rid of and how you can dispose of all the items and materials left in the corners? Our team at Lake Worth Junk Removal and Trash Haulers will provide all the assistance you need for fence removals. This includes helping to pull out any wood or pieces and making sure that you have spent as little time and effort as possible in this process.
Not only are you likely to want to remove your fence for aesthetic reasons, but it can also pose safety risks. A rickety fence could affect the value and inconvenience your neighbors, and if it isn't made of wood, things can turn a bit more complicated for you. We will help you with all this and ensure you don't have to struggle.
Unpredictable weather conditions can cause fences of any type to be damaged, especially in Lake Worth. This can lead to significant damage. For example, a cedar fence originally intended to provide privacy can quickly become a dirty, moldy nuisance, and you will be left behind with more waste and dirty things you need to handle.
Regular rain can cause wire fencing that was once strong to rust and get damaged. We can help you with all your needs, and rest assured that, be it this specific fence or not, we can support your needs.
Why Your Fence Cannot Be Easily Remove
People often think that they can handle fence removal on their own. Most fences are built with a cement foundation whatsoever, and if they are not, do you still have the equipment required for it?
You will need to remove the concrete foundation in order to remove a fence or pull all pieces properly, so you don't damage the terrain and space. Next, you will need to think about where the parts will go and how you will dispose of them.
There are many factors that can affect the cost of fencing removal and make it difficult for you to remove and then clean up everything.
Our team is happy to provide you with a detailed estimate. We offer the best fence removal rates in the area. Our prices are fair and reasonable and include all the removal and cleanout you need.
We offer fence cleaning services, including concrete and pole removal, as well as the removal of any debris. It is possible to remove the fence section and keep the posts. It all depends on the condition of your fence posts and how we can help you if you have special needs.
You should make sure that your neighbor is not affected by the fence you are taking down. It is important to check with your neighbors before removing the fence. If you need our assistance, we can also help.
Get a no-obligation estimate from our team by calling us today. It will be tailored to your requirements and what you are requesting.
While we will do our best to help you focus on your goals, it is also important that we take care to ensure that the space is clear of obstructions and that no one is harmed by the old fence.
Here is a list of our services you can get at Lake Worth Junk Removal and Trash Haulers:
---
Lake Worth Junk Removal and Trash Haulers is the top company in Lake Worth  that offers the best residential and commercial junk removal services. Here's our additional services:
---